Patient Forms
Before your appointment with us, quickly and conveniently access patient forms from our practice.
** Please note that all appointments from 11/4/19 forward will be utilizing our new billing system and our new online PATIENT PORTAL. Please click on the Patient Portal button on the top of this page to be linked directly to that site for all forms and account handling. Thanks ***
Download Patient Forms

To view the forms listed below, you will need Adobe Reader. You may download Adobe Reader for free at www.adobe.com. Please bring your completed forms with you to our office at the time of your visit.
NEW PATIENT REGISTRATION FORMS:

OPTIONAL FORMS FOR YOUR CONVENIENCE:
In This Section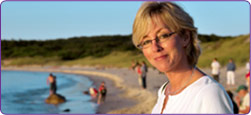 Patient Stories
This isn't your grandma's hysterectomy. Hear what other patients are saying. [ click here ]