Billing & Insurance
If you provide complete and accurate insurance information, we will submit claims to your insurance carrier and await processing of your claim for payment.  Depending on your individual insurance coverage, you may be responsible for co-payments, co-insurance, cost share, non-covered, and deductible amounts.
We participate with most local and many national insurance plans and networks.  These include most plans with Aetna, Banner, BCBS, Care First/One Care, Cigna, CMPD, Healthchoice, Healthnet, Humana, Medicare, RR Medicare, Phoenix Health Plan, and United Healthcare.  In addition, our contracted networks include AZ Foundation, Beechstreet, Coventry, First Health, Multiplan, and PHCS.   It is important to note that we may not participate with all the plans offered by these insurance companies, you will want to verify participation with your specific plan before making your appointments by contacting your insurance directly. 
Your insurance is in the best position to accurately be able to confirm participation of your individual plan with our office and physicians. Unfortunately we can no longer assist with these benefit/coverage questions due to the wide range of plans/networks being offered in healthcare now and the missing / incomplete information being placed on insurance cards.  Although we are always happy to provide you services, it is your responsibility to understand whether your insurance has limits on the doctors you can see, or the services you can receive.  Please contact your insurance carrier should you have questions regarding participation and benefits.
Well Woman Exams
The Well Woman Exam by definition, does not allow for addressing problems or issues outside of the following services:
Breast Exam
Pelvic Exam
PAP Smear
STD testing from PAP smear specimen
Rectal Exam, if deemed necessary
Current Medication refills
Verbal review of your gynecological system
Orders for mammogram, dexa scan, and labs
Please note that a Well Woman Exam is not meant to take the place of a yearly physical with your primary care doctor. If you want to discuss any other medical or social issues (i.e. pelvic pain, abnormal bleeding, ovarian cyst, new medications, sexual dysfunction, etc.) your insurance may be billed for a problem office visit in addition to the normal billing for a Well Woman Exam. We can happily provide this option to you rather than having you schedule and return for a separate problem appointment. It is important to note that you will be responsible for any balances deemed patient responsibility by your insurance carrier(s) including copays, coinsurance, deductible, and non-covered services.
Medicare patients should also be aware that your Medicare benefits will only pay for Well Woman exams ONCE every TWO years. We still recommend that all patients have a Well Woman exam EVERY year but note that Medicare may not cover the cost every year. This benefit limitation is not relevant to other types of problem office visits and procedures outside of the Well Woman exam, so if you are experiencing problems please do not hesitate to make an appointment with our office.
Test Results
If our office recommends additional testing for you, these test results may be communicated to you through our Medvoice service in 5 easy steps.  Your doctor will tell you the approximate date your information will be available. If you information is ready sooner than expected, you will be called.
Using a "Touch tone" telephone, call 480-424-6513
To listen to the prompts in English, Press 1
Dial your Identification #
Record you name and then end your recording by pressing 1. Be sure to listen to the entire message.
After listening to your message, Press 1 to repeat, 2 to delete or 3 to save. Once completed you can then hang up your phone, that's all there is to it.
In This Section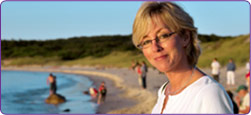 Patient Stories
This isn't your grandma's hysterectomy. Hear what other patients are saying. [ click here ]